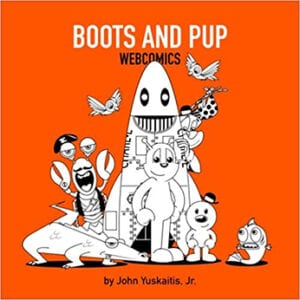 Boots and Pup
Webcomics
Find out how Boots and Pup began! This collection their contains first adventures – from pirates and stolen treasure maps to finding and losing their first job!
40 Pages – Full Color. $13.00

---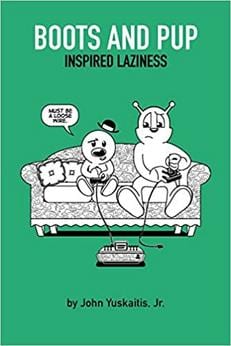 Boots and Pup:
Inspired Laziness
When a strange amulet comes into Boots and Pup's possession, a wild series of events unfold! An epic struggle between a very flamboyant galactic overlord and an obsessed pet worm awakens part of Pup's forgotten past!
172 Pages – B&W $10.00