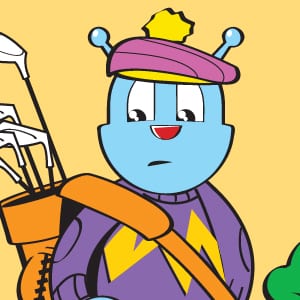 What's The Skinny?
Set against a backdrop of intergalactic worlds and strange creatures, Boots and Pup chronicles the lives of an extraterrestrial odd couple. Out of balance in their personal lives, Boots and Pup manage to keep a steady but erratic orbit around each other!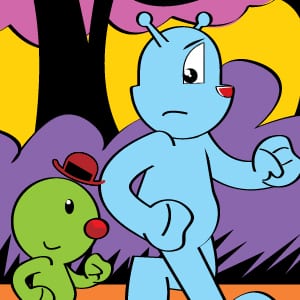 Meet Boots And Pup
Boots is a "play-it-safe" blue guy who tries to maintain his peace of mind while managing his green best friend, Pup. Pup's moral compass spins freely and puts the duo into challenging situations daily!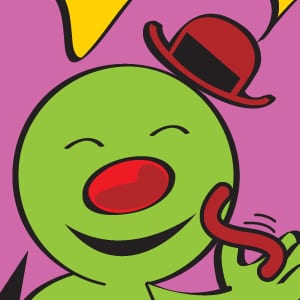 Inspired By Laziness
From day-to-day hi-jinx to workplace shenanigans and far-fetched schemes, Boots and Pup plot a hilarious course through life with plenty of unintentional stops.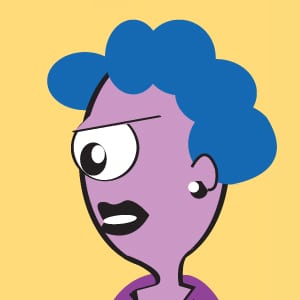 The Unusual Gang Of Nuts
With an eclectic cast of supporting characters, from an off-kilter purple fish to an amulet obsessed worm and a group of myopic cyclopes co-workers – the adventure often culminate into a mad-dash for Boots to keep as much of his sanity as possible!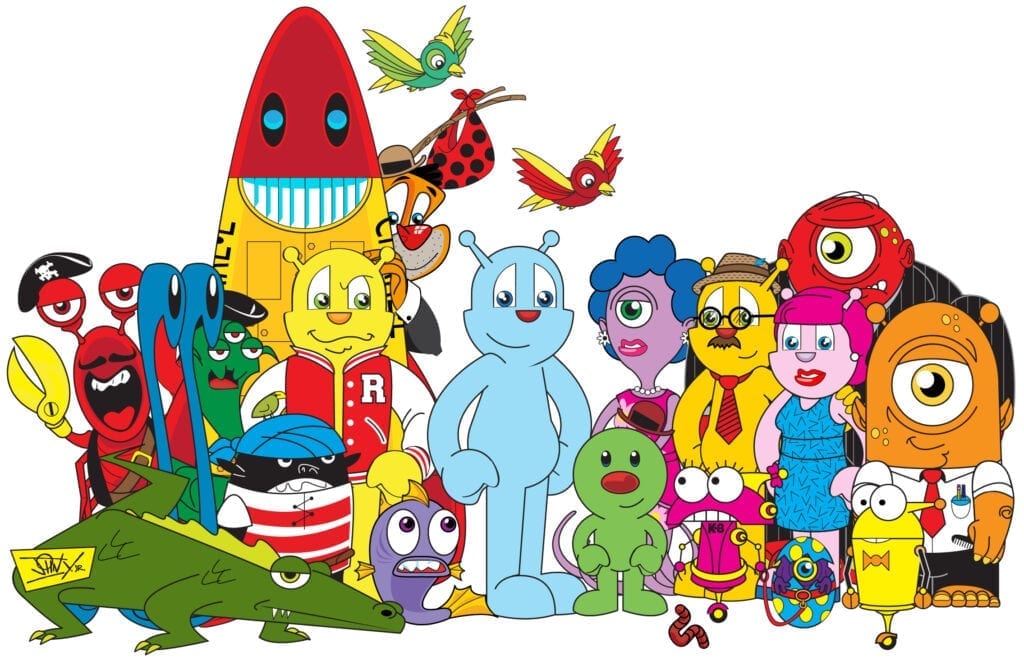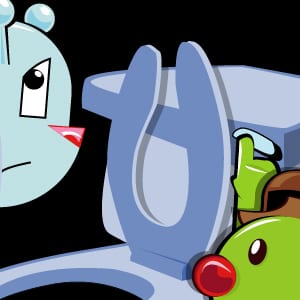 The Beat Goes On…
With the adventures of Boots and Pup running from 2005 to 2006, I brought this comedy duo back to life in 2014 with their first graphic novel, Inspired Laziness. There are four books available that continue the tales of Boots and Pup, most recently 2018's Boots and Pup: Toastbusters.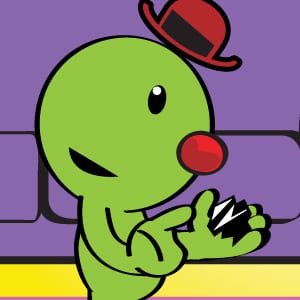 What People Are Saying About Boots and Pup?